Event Date:- 06 June 2023
Meinhardt Group Gala Dinner and Office Opening Ceremony
Celebrating a Remarkable Achievement! 🎉
We are thrilled to share with you the incredible success of the Meinhardt Middle East office launch and gala dinner, flawlessly managed by our team at Max Events Dubai. 🌟
This memorable Corporate Gala Dinner Event in Dubai took place at the enchanting Atlantis The Royal Hotel in Dubai, and as an event management company in Dubai, we couldn't have asked for a more captivating and awe-inspiring venue. The luxurious setting and grandeur of Atlantis The Royal provided the perfect backdrop for this grand occasion. We are immensely grateful to the management of Meinhardt Group for entrusting us with the responsibility of organizing this high-profile event. 🙏
From the early hours of June 5th, our dedicated team, comprising over 30 skilled professionals and supported by a fleet of 6 trucks, began the meticulous loading process ensuring that every aspect of the setup was carefully handled.
Over the course of two days, our talented Max Events Dubai team worked tirelessly to transform Atlantis The Royal ballroom into a breathtaking masterpiece. The stage design and production were executed flawlessly, resulting in a setup that seamlessly blended with the venue's majestic charm.
We extend our heartfelt appreciation to our amazing team at Max Events Dubai for their exceptional skills and unwavering dedication. Their creativity and passion made this event an extraordinary success. We also express our gratitude to the entire Meinhardt Middle East team for placing their trust in us to bring their vision to life and not forgetting the Banquets team from Atlantis The Royal for supporting us in the setup and smooth operations for the event.
We are truly humbled by the overwhelmingly positive response and feedback received from all those who attended the launch and gala dinner in Dubai. It was a privilege to be part of such a significant milestone for the Meinhardt Group, and we look forward to creating more remarkable experiences in the future. 🌍
Stay tuned as we continue to raise the bar in event management in Dubai, delivering unparalleled excellence and unforgettable moments. Thank you for your continued support and trust in Max Events Dubai! ❤️ So Proud to be a corporate event organizer in Dubai.
For more information about our services and to explore our portfolio, visit our website at www.maxeventsdubai.com. Let's create magical experiences together!
🌐 www.maxeventsdubai.com
#MaxEventsDubai #MeinhardtMiddleEast #OfficeLaunch #EventManagement #EventPlanning #GalaDinnerEvent #GalaDinner
Services offered for the Launch:-
On-site Branding
Launch Video
Emcee
Entertainment – Jazz Band
Digital Posters
Photography and Videography
Catering
Ribbon Cutting Ceremony
Floral Decor
Floorplan – Atlantis the Royal – Diamond Ballroom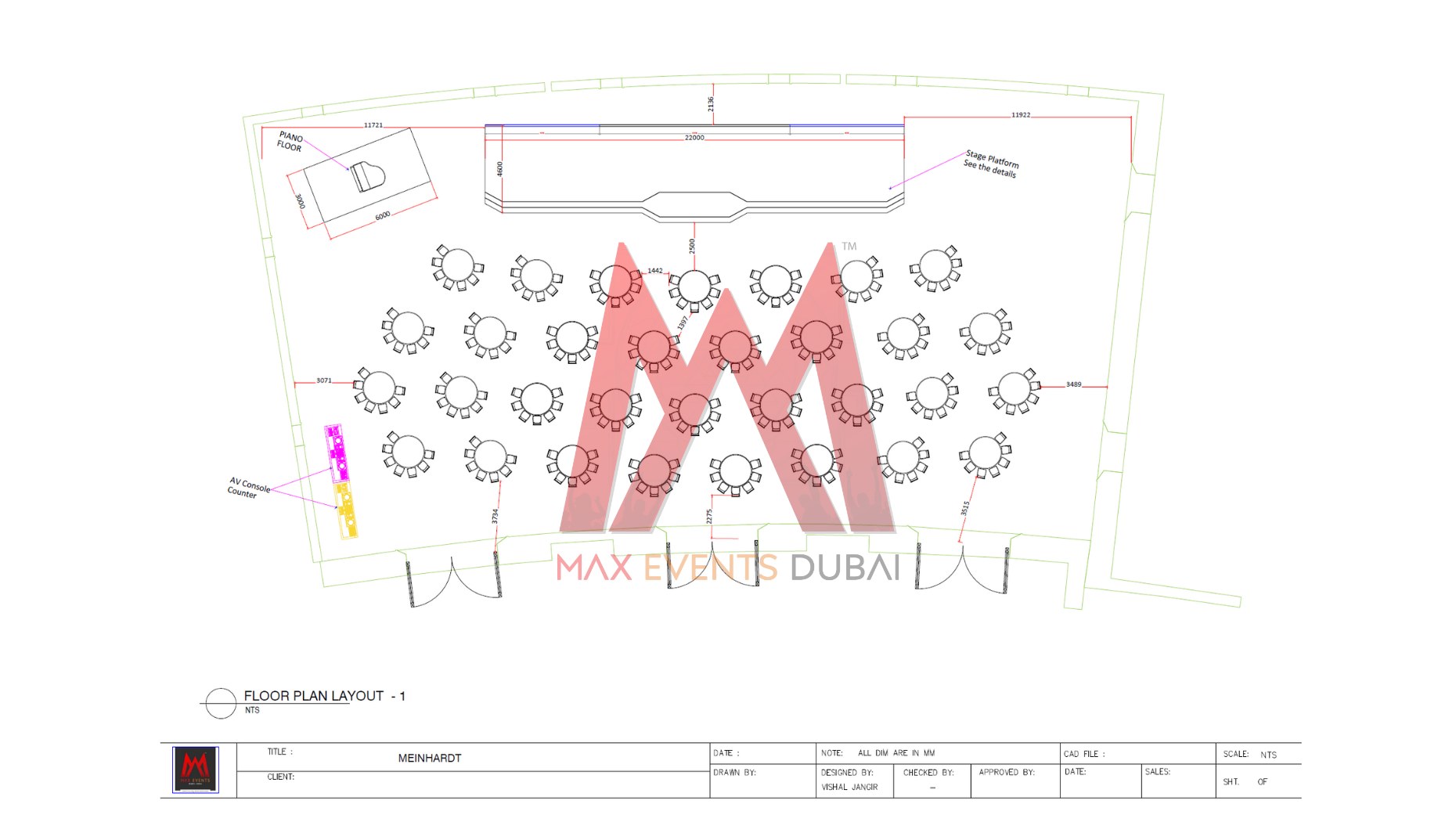 Stage Plan- Atlantis the Royal – Diamond Ballroom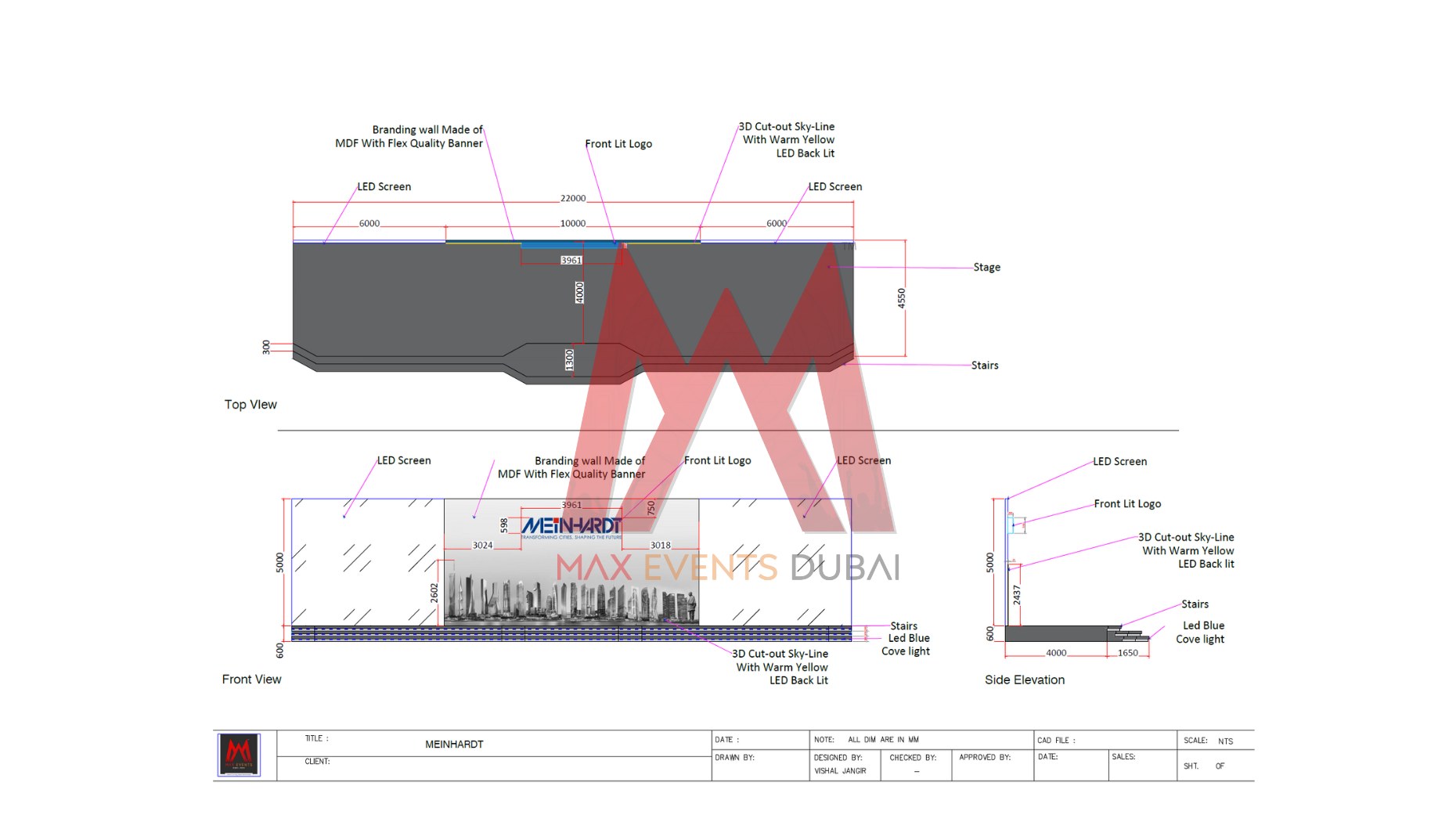 stage
designed & produced