Event Date:- 07 April 2021
AVIV Clinics Launch - The Aviv Medical Program has opened a new frontier to what many consider the biggest healthcare game-changer in decades: enhancing brain and body performance, and the reversing of the biology of aging.
As one of the top event management companies in Dubai, we were honored to plan and execute the Launch Ceremony of Aviv Clinics Dubai by DP World. Aviv Clinics Dubai is the very first facility in the UAE and focuses on brain performance and its specialty wings, offers the latest advancements in assessing, treating, and improving cognitive and physical performance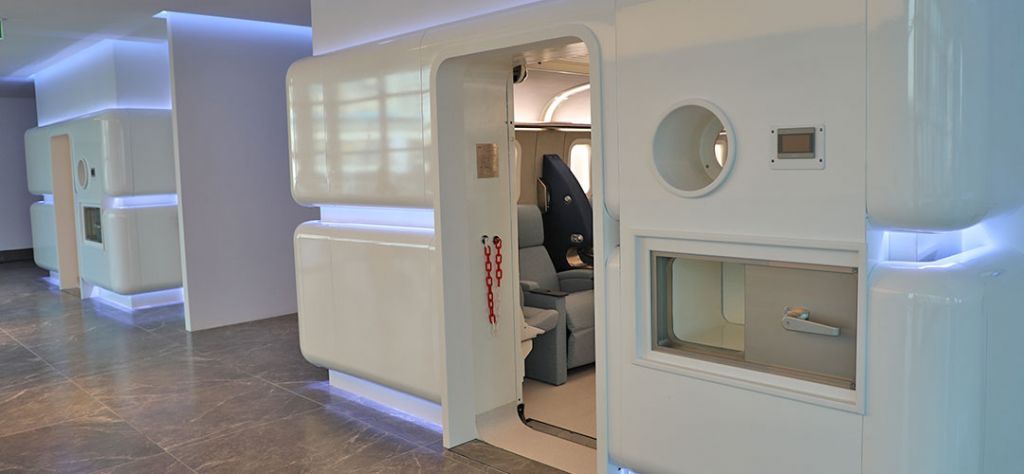 The event was held at the Aviv Clinics Dubai Facility in JLT. The Event was held at the Clinics outdoor terrace space. A total of 15m x 16m was allocated for the launch. After visiting the location, we put our thoughts to ensure that the venue should accommodate 50 guests that consisted of 8 VVIP's, 30VIP's and 12 Media keeping in mind all COVD Protocols were adhered.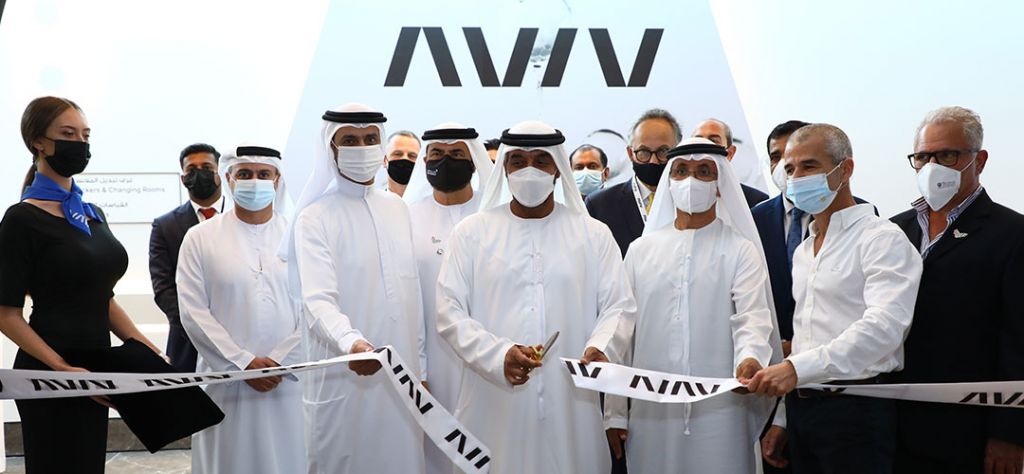 Turning around a venue which is an Open terrace space to a very comfortable event area, we created a temporary shade that was exactly of the venue. We started production 1 week before the event date and were confident that we were in a good position to start setup 3-days before the event.
The key to the launch was tech and hence we decided to launch the plaque in a way that will amaze our VIPs.
The Plaque Reveal. We created a mechanism where the original plaque was installed inside a podium and on activation, the plaque reveals itself from unseen to be seen.
2 Similar podiums were produced of MDF wood, one had an IPAD installed which was used to scan the palm of the VVIP and the second had the Plaque that had to be revealed. Both Podiums were placed on the stage.. The idea is once the VVIP scans his palm on the iPad, the plaque will get reveal on another podium. Simultaneously, the reveal was being replicated on the stage screen incorporating animations that equals the reveal.
The Key here was TIMING.
There are 10 key areas at the event which was handled by an Area Coordinator from our team to ensure smooth flow of our Guests' Journey throughout the event.
Valet Area
Entrance Area
Registration Area
Catering Area
Pre-Function Area
Overflow Area
Media Area
Majlis Area
Main Event Area
Ribbon Cutting Area
Services offered for the Launch:-
Temporary Shading
Web Development for Live Streaming
On-site Branding
Carpeting
Furniture Rental
Launch Concept
Valet Service for VVIPs and VIPs
Floral Centerpieces
Cooling Units (Air Conditioners)
Plaque – Platinum Finish
Customized Name Badges – 44 Aviv Employees, 7 Protocol Team, 20 Catering Team
Plaque Reveal Mechanism
Event On-site Registration – PVC Name Tags & Lanyards
Video Animation
Catering – International VIP Menu
Manpower
Photography and Videography