Event Date:- 03 November 2016
We were glad to manage an Event of this calibre with once again a 100% Success rate.
An Event to Remember with around 2000 visitors was held at the Sky Bubble Terrace, Meydan Hotel, Dubai – UAE. The event was held on the 3rd of November 2016.
We were glad to manage an event of this caliber with once again a 100% Success rate. Our Scope of work included Permissions from Dubai Government Authorities like Dubai Civil Defence, DTCM Permits. Dubai Civil Defense permissions required much more attention and we had to ensure that the Floor Plan layout had all important elements listed as required by the Authorities.
The Technical Rider was a major challenge as being a busy season, most of the equipment was either booked or not available in the Country. However, we managed to sort out the Technical Rider as requested by the Band within 2days of time. The main stage was set and ready for rehearsals 24hours before the Event Date. The Lighting Engineer landed in Dubai on the 2nd Night and was at the Site immediately to program the Lights for the Event.  The Lighting Console provided was ChamSys MagicQ200 Pro 2014. We also kept the GrandMA Series II Full Size available as stand-by.
LIGHTING PLOT FOR LENINGRAD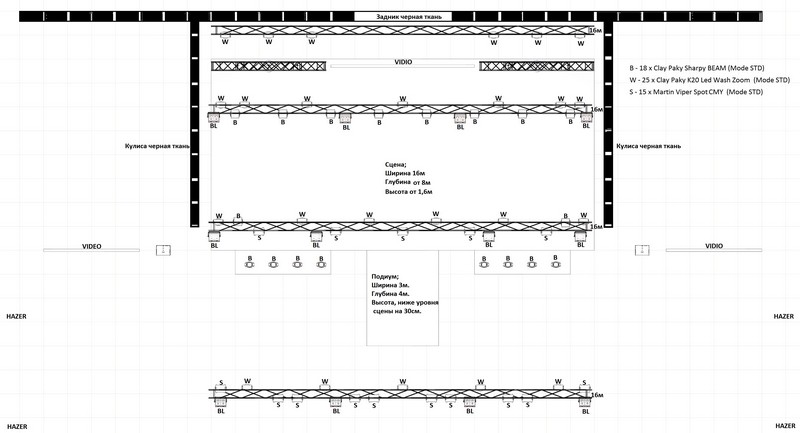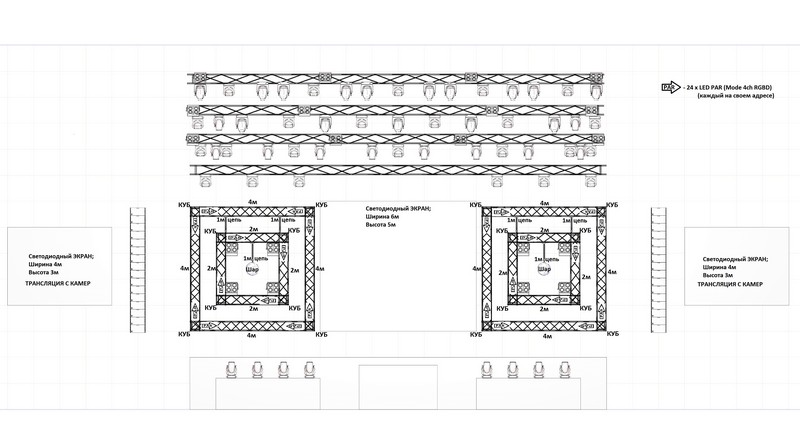 Services offered for the Launch:-
On-site Branding
Carpeting
Furniture Rental
Photography and Videography
Floor Plan
VVIP Area setup
Mojo Barriers
Videography and Photography
Government Permissions for Live Events