Are you looking out for assistance in Ideas that can showcase your brand whether it is a Launch of a Product or an Activation?
We at Max Events Dubai assist our clients with concepts that can help your product reveal its true identity. Below is a short example of a concept that was created for Product Activation:-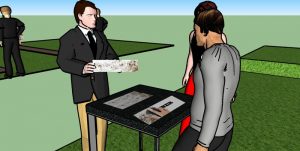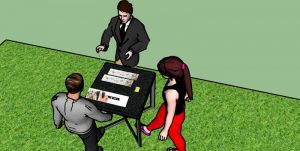 The above example is a concept created for a Product that helps to scrub out dirt/food particles from Utensils. The concept was created for a Community Event.
Theme – Scrub to Win
How it works:-
Plastic Strip with Dirt on it is given to the Participant
The participant will then scrub the surface of the plastic strip to check if the word Winner is mentioned below the dirt. (A Scratch to Win concept)
Objective of the Concept:- Customer to Experience the Product Quality, Usage and Result.
Finding the right concept to reveal your product or showcase the benefits of the product does not have to be huge. It depends on who your target audience is and the type of the event.
Participating in B2C event marketing shows can seem like a dream come true. You can reach thousands of potential customers simply by showing up and talking about your products and services!
All the Customers can have a hands on experience of your product at a B2C event. We can thus further assist you with various options for Interactive Activation's on-site that will attract and engage customers.
Creating a Concept whether for an Event/Product Launch or a Product Activation is what we love doing the most.
Say hello and we can surely talk!